September 11, 2010
(Kelley, Nebraska) For Farouk Mahmoud Abdul Muhammad, a recent immigrant from Yemen, coming to America has truly been like he heard it ought to be from his Mullah (religious leader) back home, although he could hardly believe how easily the weak American infidels gave up everything they had and just fled the area.
"Allahu Akbar (Allah is the Greatest)!" says the 27-year old bachelor, who is now the proud owner of Kelley, Nebraska -- a town with a previous population of 1,759. 
Now, there is only Abdul Muhammad, his mother and father (plus his fathers three other wives), grandmothers and grandfathers, seven uncles, twenty-eight aunts, sixteen sisters, twenty-three brothers, and ten cousins, all admitted to the United States as naturalized citizens under the Obama Administrations controversial new "America is a Muslim Nation™" program.
"These weak Americans are just like I heard they would be, so afraid of us superior Muslims that they flee in our presence!" he said.
According to the new town owner, it took less than a week before every Kelley resident had just handed over keys, wallets, purses, jewelry, deeds, and all other items of value.
Farouk Mahmoud Abdul Muhammad, seen here in Yemen prior to his move to America (courtesy al-Khillya Media)
Abdul Muhammad, now a multi-millionaire by default, and one of the the largest individual landholders in the state, seems to have taken his windfall in stride.
"Muslims are the best of people. The Holy Qur'an tells us that, and the infidels, especially the Jews, are the brothers of apes and pigs. Even president Obama must agree, for he and Allah made this possible!"
He says that soon he will become a married man - he intends to marry four of his first cousins - and that he will be transforming Kelley into a place that reminds him more of Yemen, which he still considers to be home.
"There's an old Christian church I'll be tearing down to make room for my new Al-Hadi Mosque, and a tiny synagogue my brothers and I are going to burn with much pleasure, inshallah!" he said.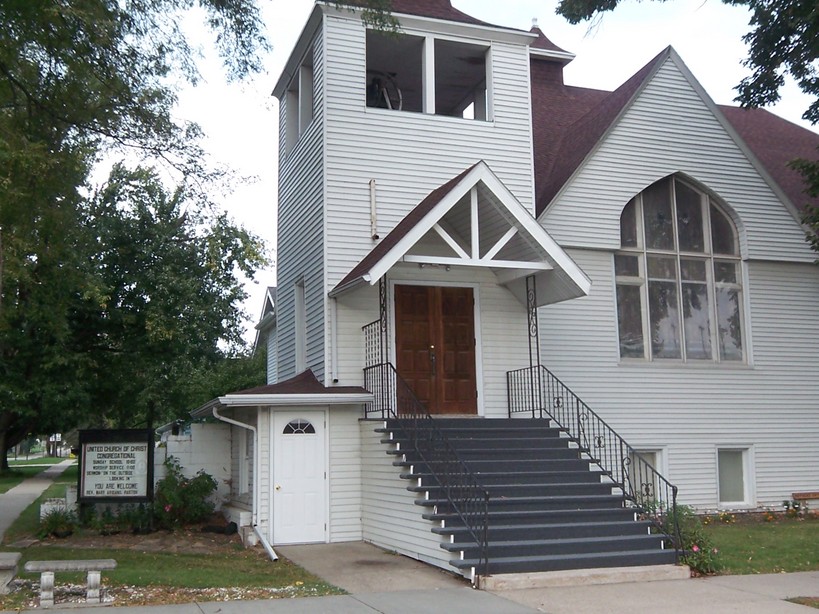 The historic 137-year old Kelley United Church of Christ, which will be razed to make room for the new Al-Hadi Mosque (photo courtesy of CAIR)
While ER'sB tried to discuss this story with former residents and even police officials from Kelley, all but one declined to speak with us about it. The former official who did, agreed to only under conditions of strict anonymity.
He said "that terrorist threatened to nuke our town if we all didn't leave, and then he told us that his god gave him the right to do it. We let the government know about the threat, but they informed us that it was their policy to not get involved where issues of freedom of religion were at risk."
When contacted, a White House spokesperson said "if Allah tells a Muslim to nuke a town, that's a textbook example of his freedom of religion, and we won't get involved. However, if it were a Christian threatening a nuke, we'd bring the entire weight of the U.S. military down on him."