"HARAM!"
So, is what you plan on doing "haram (bad)" or "halal (good)?" 

It's so hard to tell with primitive Mohammadans, isn't it? For example, did you know there's a fatwa on how to urinate? Yep. There's a right way, and a right way. That's not a mistake: there's a right way to piss, and a right way as well -- that fatwa only applies to men, though. Somehow, I get the impression that women just aren't very important in Islam, except for use as sex-toys, punching bags, and portable breeding machines.

I don't know where I would have gotten that idea?  

  
(She's not oppressed, or "lesser" ya know)

  

Could it be possibly be the systematic, institutionalized abuse of women and girls?

The question comes down to Islam and "everyone else." Is it possible to live in harmony with such graceless troglodytes who believe themselves to be superior to "everyone else?" The answer is NO.

The two cultures are simply not compatible and never ever will be, despite what the PC/MC elite wish you to believe. Every fatwa (including the ones I highlight here) are glaring evidence that we are just wasting our time "trying" with these Moslem ingrates:

  
FATWA: THE SUITABLE AGE FOR MARRIAGE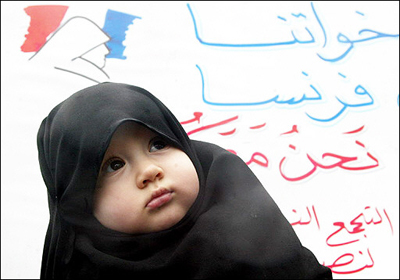 "I'm getting married in the morning...?"
(Note: this fatwa does not fudge Aisha's age)
The Suitable Age For Marriage
Question:

What is the suitable age for marriage for men and women, because some young women do not accept marriage from those who are older than them? Likewise, some men do not marry women who are older than them. We request a response and may Allaah reward you with goodness (Fat chance - ER)
Answer:

I advise young women not to refuse marriage from a man due to his age, such as being ten, twenty or thirty years older than her. This is not a reason, because the Prophet, sallallaahu alayhi was salam, married 'A'ishah, may Allaah be pleased with her, when he was fifty-three years old and she was a girl of nine years old. So being older does not harm.  He married 'A'ishah, may Allaah be pleased with her, when she was small - six or seven years old and he was fifty-three years old.

Many of those who speak on the radio or television deter people from marriage between men and women of differing ages - this is all wrong & saying such things is not permissable for them.

(ER'sB analysis: SCREW YOU Sheik "Bin Baz" you sick troglodyte pig! We have First Amendment rights in America and other freedoms in the west and we SAY WHAT THE TRUTH IS whether you like it or not!)

 
Shaykh `Abdul-`Azeez Bin Baz
Fatawa Islamiyah, volume 5, The Book of Marriage, page 169-170
"With this knife I thee wed...?"
"Ooh baby, I can't wait to get you into bed...?"
Is this father, mother and baby...or husband, wife #1 and wife #2? So hard to tell with these 7th Century "brains (?)"
Fucking Pig (photo courtesy of Hell)
"A man can have sexual pleasure from a child as young as a baby. However, he should not penetrate. If he penetrates and the child is harmed then he should be responsible for her subsistence all her life. This girl, however would not count as one of his four permanent wives. The man will not be eligible to marry the girl's sister." Ayatollah Khomeini   (The complete Persian text of this saying can be found in "Ayatollah Khomeini in Tahrirolvasyleh, Fourth Edition, Darol Elm, Qom")
HEY IT'S GOOD NEWS EVER`BODY!
If you're a guy, it's okay to piss standing up because Mohammad did it at a garbage pit! (From the "If you have any doubts that Mohammad's dead-hand still controls all Muselmen" file).
However, Aisha had a different, bladder-busting story...you'll have to read on:
FATWA: THE RULING ON URINATING WHILE STANDING
The ruling on urinating while standing
Question:



What is the ruling on a person urinating while standing, is it forbidden or permissible?
Answer:

It is not forbidden for a person to urinate while standing, because it has been authentically reported by al Bukhari and Muslim, on the authority of Huthaifah, may Allah be please with him, that the Prophet (Sallallaahu alayhi wasallam) came to the rubbish pit of a people and urinated while standing (al-Bukhari no.226). 
(Contradiction Alert): 
But it is prescribed by the Sunnah for a person to urinate sitting, according to the words of A'ishah, may Allah be pleased with her, who said: 'Whoever told you that the Prophet (Sallallaahu alayhi wasallam) urinated standing, do not believe him. He did not urinated except sitting.' (At-Tirmithi no.12 and an-Nisaa'i no. 29).
---------
ER'sB Analysis: Somebody saw Mo pissing at a rubbish pit, and he was standing. Aisha said Mo always pissed whilst sitting. This is the kind of bullshit crap these morons worry about! Not about treating their women well, not about being kind to their neighbors and affording everyone equal rights as fellow human beings, not about getting the fuck off of their asses and doing something POSITIVE for humanity, but about how Mohammad pissed.
And then they wonder why we mock them so for being the Neanderthal primitives they've proven themselves to be!
Note to Mohammadans: You deserve every joke and insult you get.
Permanent Committee for Research and Verdicts
Fatawa Islamiyah, Vol. 2, p36-37, DARUSSALAM.
"HALAL!"
"HALAL (TOO)!"
"I sometimes picked my nose and ate the boogers, are you going to put that in your ridiculous book, too?! Do morons like you have any idea how BAD you are making me look to Infidels in the future??!" yelled Mohammad, from Hell, up to Muhammad al-Bukhari, as he was writing his Hadith, which became Sahih (2nd only to the Qur'an for "authenticity").
FATWA: WHO IS ELIGIBLE FOR ZAKAAT (MUSLIM CHARITY DONATIONS)?
(I'll give you a hint: it ain't non-Mooslums)
Who is considered eligible to receive the Zakaat ?
It does not befit that the Zakaat be given to the one who does not utilize it for obedience to Allaah. For indeed Allaah The Most High has obligated it as an aid towards obedience to Him for whosoever is in need of it from the believers, such as the poor and those under debt or one who helps the believers.

ER'sB Analysis: This makes it abundantly clear why Muslims and Islamic countries are so stingy with charity. You have to be an Allah slave to qualify.

But remember, Mohammadans aren't bigoted against anyone, nosiree! 
Shaykh ul-Islaam Ibn Taymiyyah
Ikhtiyaaraat al-Fiqhiyyah min Fataawaa Shaikh ul Islaam Ibn Taymiyyah page 103
Translated by Aboo Haatim Muhammad Farooq
("Aboo Haatim Muhammad Farooq." Honestly, does that not sound like the vocalizations a chimp makes when it wants a banana??)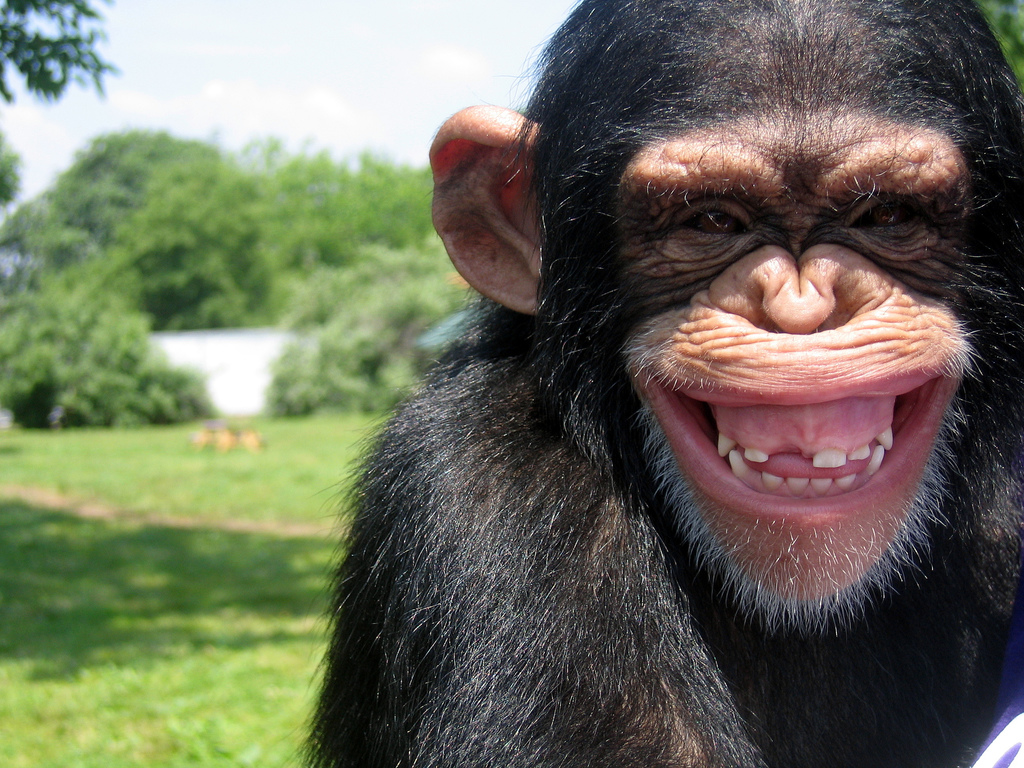 My apologies to the Chimp for lowering it to the level of primitive Mahoundians. - ER.
"The Prophet used his finger, like this..."
Oh, Apostle of Allah, do you have to piss again?"
ER'sB IS PROUD TO SUPPORT ISRAEL!