June 24, 2010
(Washington) Hot on the heels of the controversial program launched by the Labor Department to help ensure that illegal aliens in the United States are paid fairly, Labor Secretary Hilda Solis announced today a follow up program that will work to assist another beleaguered group of U.S. residents: lonely or depressed young Muslim males who "believe very strongly."
Hilda Solis of the U.S. Dept. of Labor (file)
"Every strongly believing young Muslim male living in America, whether here legally or not, has the right to have company and to be happy" said Solis in a new video that will debut tomorrow on the Department's "We Can Help" website.
She cited the case of Faisal Shahzad, the Connecticut man who pleaded guilty ten times over to attempting to set off a car bomb in Times Square on May 1st, and explained how loneliness and financial difficulties had been at the root of all his troubles.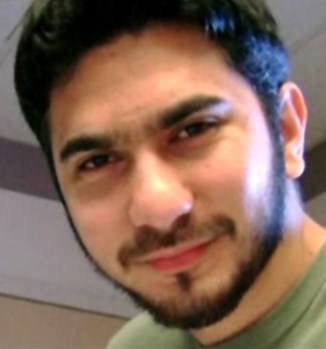 Foreclosed upon American citizen Faisal Shahzad (Allahu Akbar Media)
"If only Mr. Shahzad, an American citizen from Connecticut, had had a friend, or if only he hadn't been foreclosed upon, he wouldn't have gone a little crazy the way he did. We want to help make sure that other lonely or depressed young Muslim males who believe strongly get the assistance they need, even if it's just a shoulder to cry on" said Solis.
Asked if she felt that Shahzad's confession of being a Muslim "soldier" and "Islamic jihadist" had anything to do with the failed attack, Solis appeared to "go blank" for a moment, but then stated "No, of course not. Jihad is a legitimate tenant of Islam, it is a holy struggle and it is improper to use that term when describing random attacks and man-made disasters by lone-wolves or overseas contingency operations."
Further asked what the Department means by "strongly believing" Muslim males, she replied "those whose beliefs in...things...things that are very important to them are...are very strong."
Times Square, where Connecticut resident Faisal Shahzad almost went "a little crazy" due to loneliness and foreclosure (PUI)
Questioned about whether or not she believes that it's at least possible that Islam is what Shahzad and many other young Muslims believe in so strongly, and act violently as a result of, she sighed heavily and replied "Islam is a religion of peace™ & tolerance. It is one of the three great Abrahamic Faiths. We of course don't believe that Islam is in any way a factor, in anything, except for peaceful & tolerant...things."
What follows is a transcript of Solis' new PSA:

"You work hard, or maybe in your culture there is no tradition of working at all, but either way, you have the right to have company and to be happy. I'm U.S. Secretary of Labor Hilda Solis, and it's a serious problem when young Muslim males who believe strongly are not getting the attention they deserve, or the happiness that they need. Remember, every strongly believing young Muslim male in America, whether documented or not, has the right to have company, and the right to be happy. So, call us -- it is free and confidential -- at 1-800-555-1212. We can help, before things go a little...crazy...in your life."