"Haram!"
So, is that fun "thing" you want to do ok or not?  Is it "haram (bad)" or "halal (good)?"
It's so hard to tell with primitive Mohammadans, isn't it? For example, April Fool's Day is "haram," but a 54 year old man screwing a 9 year old girl is "halal."
Go figure!
I have noticed -- and you should take note as well -- that just about every fatwa "slams" the west in some way or another, disparaging our freedoms and enlightened pleasures. These are not simply "casual asides" comparing one culture to another, these are vicious attacks on western ideals.
The two cultures are simply not compatible and never ever will be, despite what the PC/MC elite wish you to believe:
 FATWA: APRIL FOOL'S DAY (from Portugal)
THERE IS NO FUN IN ISLAM AND APRIL FOOL'S DAY IS HARAM (but lying in general is okay -- if it's "necessary." See below)
"HARAM!"
Question:
What is your opinion concerning what we call April Fools' Day? Is it permissible to propagate lies to accommodate customs? Is there a difference between a white lie and a black lie?

Answer:

Islam condemns lying. Good people in general consider it a vice. If lying is originally forbidden, then April Fools' would consequently be forbidden because of the unwarranted dismay and chagrin it causes, even if it is for just one hour. It plays with people's trust, and is a pure emulation of vice.

Consequently, lying is forbidden in any form, and on this occasion (April Fools' Day) it is forbidden for four reasons:

1. The prohibition of lying which is confirmed by the Qur'an and the Sunnah,
(yeah, right!  Explain 3:28 and other verses referenced by the ulema in support of taqiyya -- 2:173, 2:185, 4:29, 16:106, 22:78, 40:28 - ER)

2. The unwarranted grief or fear it may bring on a person or his entire family, even if only for one hour,

3. The betrayal of trust it entails,

4. The emulation of a silly custom that is not ours, that of lying.
"HALAL!" Stoning is a Mohammadan custom that is not "silly."
iLying is forbidden unless it is for necessity.
(Q: So what is considered "necessity?" A: Whatever is convenient for any given Mohammadan at any given moment -ER)
ER'sB analysis: Mohammadans are lying scum taught from birth to lie to all non-Mohammadans. They should never be believed or trusted.
Country Of Origin : Portugal
Fatawa Issuing Body : Portugal
Author/Scholar : `Atiyyah Saqr, Yusuf Al-Qaradawi
Date Of Issue : 16/Apr/2007

FATWA: Pokemon Games
There is no fun in Islam, and Pokemon is a Zionist-Jewish conspiracy to screw with the minds of young Mohammadans.
"HARAM!"
Question:

Please I would like to know the stance of Islam on the children's cartoon known as "Pokemon" which has sparked off frenzied controversy, to the extent that it has been banned by the Saudi government. 

Answer:
Haram!

Basis of the unlawfulness of Pokemon:

1- The cartoon contains items that run counter to the Muslim's creed, as it indirectly tries to give support to the controversial Darwin's theory of evolution, which indicates that every living species undergoes a gradual development, in the sense that the existing species produces new ones through adaptation to new surroundings. 
(Darwin's "theory" is accepted science you moron, but then cavemen like you have no inkling of science, do you? -ER)

2- It distorts the pure minds of children by presenting to them things that have no basis in human reasoning, and that are just the product of the authors' imagination, totally opposed to Almighty Allah's Scheme regarding nature. 
(Scheming god? Nah, scheming asshole murderous primitive Arab "prophet." -ER)

3- The cartoon poses a great risk to the child's mental development and his conduct, for it presents images full of action and violence, trying to make him believe that life is always a scene of battles where survival is for the fittest: another of Darwin's dogma.

No doubt, all of us have seen the negative effects of horror movies, which have posed as a disadvantage to most Western countries.
It is no wonder that serial killings take place on a daily basis among children at school.

(Yep, the west is just one murderous "wild west" show after another! That's what they teach their impressionable children in primitive Mohammadan lands -ER)
4- Pokemon is also a game supporting gambling which is totally forbidden in Islam, as it is considered part of Satan's abomination.

5- This game 'Pokemon' also contains some signs that have their meanings and known to their proponents, like'The Hexa Star', which has something to do with the Zionists and Masons, and it has become an emblem for the cancerous and usurping state known as Israel. 

Given all these facts, I consider that this cartoon game or movie is forbidden.

May Almighty Allah help us!
(No, may "Almighty Allah" help you once the west has fully awakened - ER)
ER'sB Analysis: A very muddled, ridiculous, and slanderous ruling made by one primitive for other primitives who still wipe their asses with their hands.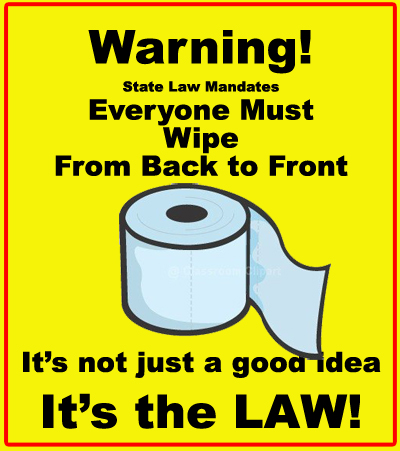 "HARAM!"
Country Of Origin : Malaysia
Fatawa Issuing Body : Islam Online
Author/Scholar : Yusuf Al-Qaradawi
Date Of Issue : 30/Dec/2003
FATWA: MUSLIMS CELEBRATING VALENTINE'S DAY
THERE IS NO LOVE IN ISLAM, ONLY ASININE AND SLAVISH DEVOTION TO THE PUTRID CORPSE OF A PEDOPHILE WHO DIED 1,400 YEARS AGO.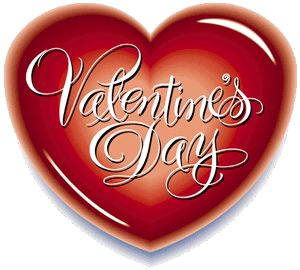 "HARAM!"
Question:

What do you say to Muslims who celebrated Valentine's Day? Have they committed a sin? What is Islam's stance on celebrating Valentine's Day?


Answer:

Islam goes against celebrating Valentine's Day because commemorating that day is an innovation or bid`ah that has no religious backing, let alone the unlawful practices done during it that Muslims should not take part in.
(Oh yes Saint Valentine's Day does, just not the "religious" backing of primitive Mohammadanism. -ER)

It is unfortunate that many Muslims tend to copy and imitate others without understanding the backgrounds. Muslims must not dissolve the marked features of their identity. Muslims are only allowed to celebrate `Eid Al-Fitr and `Eid Al-Adha. Adding other days to the importance of `Eid is completely unacceptable and a blind imitation to un-Islamic traditions. We are cautioned against blindly following others. We should copy people in doing what is good and right, without compromising our faith. We should feel proud of our Islamic way of life.
(Actually, Mohammadan troglodytes should be ashamed of their primitive and ridiculous "way of life" and really ought to try and enter the modern era. Hell, we'd be happy if they just got to 1800 A.D. -ER)
ER'sB Analysis: It's a shame that Muhammadans in the west can't "legally" integrate to a point where they might actually be allowed to express something so simple, and beautiful, as love. Honor killing is fine, terrorism (jihad) is fine, even attempting to introduce draconian and primitive Sharia law to free lands is fine, but show love on Valentine's Day?? Just another example of how Mohammadanism and western-style freedoms mix as well as do oil and water.


Fatawa Issuing Body : islam online
Author/Scholar : Zienab Mostafa
Date Of Issue : 22/Feb/2007
FATWAH: BOYCOTTING ISRAELI AND AMERICAN GOODS
TAKE EVERY EVIL AND BARBARIC THING THAT YOU (AS A PRIMITIVE MUHAMMADAN COUNTRY) DO, AND PROJECT IT ONTO ISRAEL AND AMERICA, AND THEN DEMAND PUNISHMENTS FOR ISRAEL AND AMERICA.  IT'S LIKE WALKING UP TO A STRANGER, PUNCHING HIM IN THE FACE, AND THEN RUNNING AWAY SHOUTING THAT YOU'VE BEEN ASSAULTED.
"HALAL!"
Question:

Are we allowed to buy items from Israeli sources, even though this money may be used to help the Jewish "war machine"?


Answer:

American goods, exactly like "Israeli" goods, are forbidden. It is also forbidden to advertise these goods. America today is a second Israel. It totally supports the Zionist entity. The usurper could not do this without the support of America. "Israel's" unjustified destruction and vandalism of everything has been using American money, American weapons, and the American veto. America has done this for decades without suffering the consequences of any punishment or protests about their oppressive and prejudiced position from the Islamic world.

The time has come for the Muslim Ummah to say "NO" to America, "NO" to its companies, and "NO" to its goods, which swamp our markets. We are eating, drinking, wearing and riding whatever America produces.
(Good, I hope you cavemen DO say "NO" to America, especially to the point where it's "NO I'M NOT MOVING TO AMERICA!" or better still "I'M MOVING BACK TO SHI'ITEHOLZ-ISTAN!" - ER)

The USA today is more than friends to our enemy; they would destroy themselves for Israel. The world wide Muslim Ummah numbering 1.3 billion, could cause pain to the USA and its companies by boycotting them. This is an obligation of our religion, and the way of Allah. Every Muslim that buys "Israeli" or American goods, when there is an alternative from other countries is committing a haram act. They are clearly committing a major sin, which is a crime against Allah's Law, which invokes punishment from Allah, and the contempt of the people. 
ER'sB Analysis: The gall of these primitive ingrates is just appalling, isn't it? They walk around 24/7 in their Mohammadan pajamas feeling so superior to everyone else. Then, they go grab their 9 year old wives, or goats, whichever one smells worse from lack of modern hygiene. And this from a country we're wasting billions on and will never see positive results in?
Country of Origin : Afghanistan
Fatawa Issuing Body : Islam Online
Author/Scholar : Yusuf Al-Qaradawi
Date Of Issue : 18/Apr/2004
"The Prophet used his finger, like this..."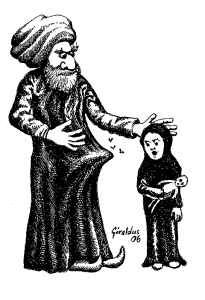 ER'sB IS PROUD TO SAY: